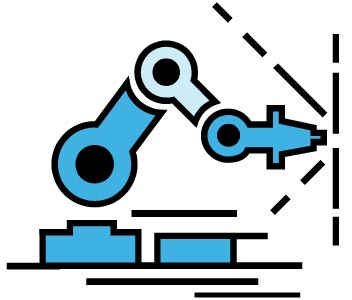 Deburring, Surface Finish Prep and Weld Prep" />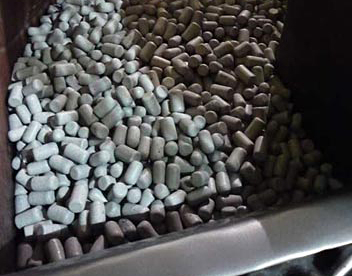 Services: Fabrication
In addition to our extrusion capabilities, Signature Aluminum Canada, Inc. can further reduce your total cost and product cycle times by providing full fabrication, finishing, and assembly services through our sister company. Signature Aluminum Canada, Inc. works hard to meet the needs of every customer with carefully prepared solutions based on industry leading capabilities. Let us provide a signature solution for you.

Manufacturing and Machining
Signature Aluminum Canada, Inc. has extensive custom fabrication, machining, and precision cutting capability. Modern equipment, disciplined processes, and people with the know-how to make it all come together is at hand when you put Signature Aluminum Canada, Inc. to work on your fabrication requirements.

Precision Cutting
Metal saw - cut tolerance of +/-0.25 mm (+/- 0.009 in) and lengths from 25.0 mm (0.984 in) to 6000 mm (236.220 in) length
Compound double miter CNC controlled saw - programmable saw with 559 mm (22 in) blades stores part setup data for compound miter

Cutting or Straight Cuts with Tight Tolerances
Double mitre saw - for cutting aluminum materials with a manual setup.

Stamping / Piercing
5 punch presses - 60 to 150 tons

Precision Machining
8 CNC Cincinnati Milling Machines with work area from 1016 mm (40 in) x 508 mm (20 in) to 1524 mm (60 in) x 660.4 mm (26 in)

Bending
Signature Aluminum Canada, Inc. specializes in a variety of bending techniques which may be done in punch press or hydraulic press or on custom built equipment utilizing hydraulic pumps.

Deburring, Surface Finish Prep & Weld Prep
Vibratory deburring with a variety of media stroke sanding
Sandblasting
Manual deburring

Assembly
Signature Aluminum Canada, Inc. specializes in assembly of many components into a final assembly using a variety of methods to attach the components including welding, riveting, and other fastening systems.

Welding
Certified CWB welders
MIG
Aluminum specialists